Feature Film: Only the Brave 2017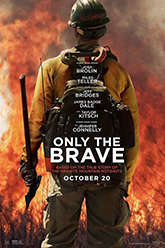 Type: Feature Film
Client: Black Label Media
Director: Joseph Kosinski
Relase Date: October 2017
LSW served as the location manager for second-unit plate shots around Prescott and Yarnell, Arizona, for this film about the Granite Mountain Hotshots.
Feature Film: National Lampoon Vacation 2015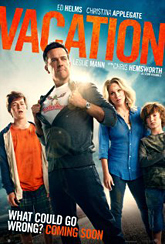 Type: Feature Film
Client: Warner Brothers
Directors: John Francis Daley / Jonathan M. Goldstein
Supervising Location Manager: Peter Novak
Air Date: July 2015
LSW served as the location scout / manager of the second unit-aerial crew in December 2014. We handled all permits for locations in Marble Canyon, Lees Ferry, the Arizona Strip, Navajo Bridges, and the Navajo Nation, working with the Navajo Nation Film Office, BLM, Glen Canyon National Monument, Arizona Department of Transportation, Monument Valley Tribal Park, and the Utah Department of Transportation.
Feature Film: Guardians of the Galaxy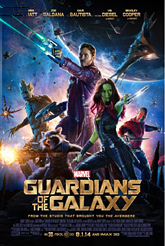 Type: Feature Film
Client: Marvel Studios
Director: James Gunn
Date: 2014
LSW served as the second unit location scout / manager for plate shots lensed near Big Water, Utah.
Feature Film: The Lone Ranger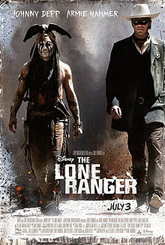 Type: Feature Film
Client: Disney
Director: Gore Verbinski
Date: 2012
LSW served as the Utah / Arizona location scout for the first phase of this production. Locations scouted included Moab, Green River, Mexican Hat, Bluff, and the Lake Powell regions.
Feature Film: Into The Wild
Type: Feature film
Client: Nancy Haecker, Supervising Location Manager
Director: Sean Penn
Date: 20070
LSW served as the marine and Southwest locations scout for this project. Primary responsibilities involved scouting locations for the film's river sequences — both calm sections and whitewater rapids. Featured locations included the Colorado River (Topoc Gorge, Grand Canyon, Lee's Ferry / Glen Canyon), Page, Marble Canyon, and Lake Mead.
Feature Film: John Carter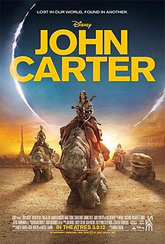 Type: Feature Film
Client: Disney
Director: Andrew Stanton
Date: 2009–2010
LSW served as the location scout and assistant manager (first unit) and location manager (second unit, aerial helicopter plate shots) for this feature film, which was released in March 2012. Featured locations included Big Water, Carmel Junction, Delta, and Moab, Utah; Lake Powell, Monument Valley, and Kayenta, Arizona; and Shiprock, New Mexico.
This project entailed scouting locations through the state of Utah, from the Nevada border to the Idaho border, as well as scouting locations on Lake Powell via boat from the Wahweap Bay to Hite Marina. Connolly also helped coordinate and establish infrastructure — offices, lodging, warehouses, marine support for scouting, road and fence installations and snow removal for the production team in Page, Arizona, and in Big Water and Kanab, Utah. In addition, he obtained archeological and paleontology clearances.